Hillsboro City Park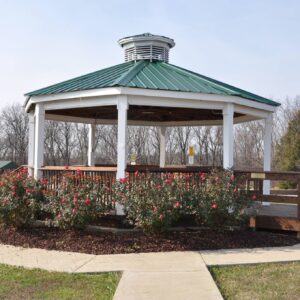 10975 Highway 21
Hillsboro's City Park was established in 1984.
It is a lovely park with two pavilions, convenient rest rooms, playground equipment and picnic tables. There are trails and plenty of room for sports.
The Advanced Challenge Course is available to those who like to be challenged.
Come spend a couple hours or the whole day enjoying the hiking trails, playground equipment, sand volleyball, basketball, or baseball fields. Work out at the outdoor fitness area, or relax and grill with family and friends at one of two large pavilions. Convenient restrooms are also on-site.
To reserve a pavilion, please send and email to businessoffice@hillsboromo.org.
Fairview Park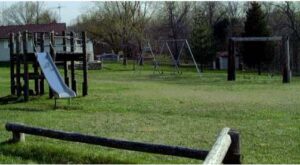 Fairview Drive
Hillsboro has a small children's park located on Fairview just past the Presbyterian Church.
It has swings, slide, etc., and lots of room to run and play.
This small, secluded park includes lots of open space, swings, and a slide. It's the perfect place to come run off a little energy with the kids.
R. W. McMullin County Park

Located within the City Limits on Maple Street behind the Courthouse Annex Building.
Drive through the parking lot. There is no sign on the street marking entrance.
Wooded, quiet park with picnic tables and pavilion.